Father's Day Gallery: 10 NFL Dads, Beautiful WAGS and Children
Father's Day Gallery: 10 NFL Dads, Beautiful WAGS and Children
Happy Father's Day to all you dads out there. Hope you enjoy this Father's Day Gallery, complete with a few sexy mamas (WAGS) and some adorable children to celebrate your special day.
Chicago Bears Quarterback, Jay Cutler and wife Kristin Cavallari
DeMarcus Ware, defensive end, Denver Broncos, and Family
Tony Romo, Quarterback Dallas Cowboys and wife Candice Crawford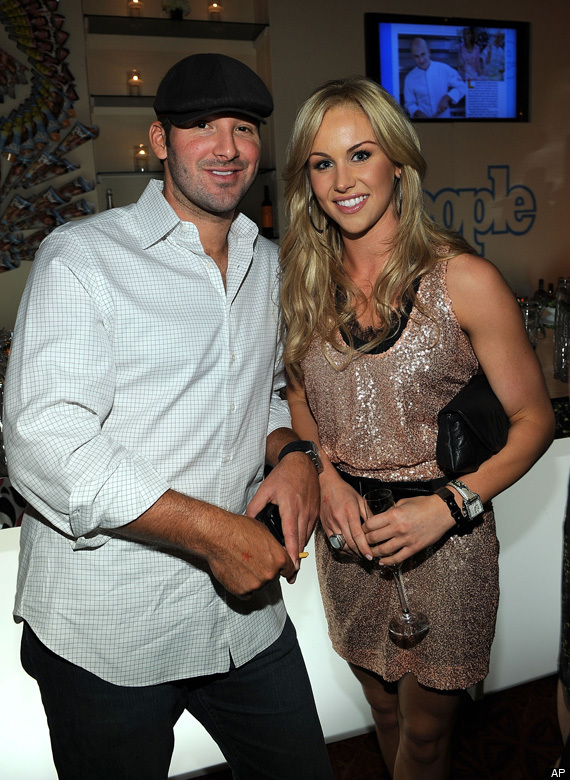 Reggie Bush, Running Back Detroit Lions with daughter.
Reggie Bush shares the most adorable video of his daughter (via @bossip) http://t.co/3b1IjeLJHq

— TMZ (@TMZ) June 4, 2014
Eric Decker, Wide Receiver New York Jets and Jessie James-Decker
Jessie James and Eric Decker are honestly beyond perfect together ugh

Courtesy: dailymail.com
Eric Decker and Jessie James

Jessie gave birth to Vivianne Rose on last night's #EricAndJessie! See the amazing moment: http://t.co/HgHd2QTzxM pic.twitter.com/il3K9QMZYv

— Eric & Jessie (@ericandjessie) May 5, 2014

Courtesy: gamedayr.com
Jessie James Decker

Marcedes Lewis, Tight End Jacksonville Jaguars

Courtesy: proplayerinsiders.com
Marcedes Lewis

Marcedes Lewis and his daughter… this made me melt #GoJaguars pic.twitter.com/vswFDsIelU

— Dino Medic (@Call4AMedic) April 14, 2013

Tony Gonzalez, former Tight End, Atlanta Falcons and wife October.

Courtesy: thebostonjamfiles.wordpress.com
Tony and October Gonzalez

Courtesy: media.whosay.com
Tony Gonzalez

Courtesy: bp.blogspot.com
October Gonzalez

Drew Brees, Quarterback, New Orleans Saints, wife Brittany and Kids.

Courtesy: celebritybabyscoop.com
Drew and Brittany Brees

Courtesy: pinimg.com
Drew Brees

Thanks @So_Delicious Dairy Free for the ice cream social w our boys and their classmates – the kids loved it! pic.twitter.com/riNMrMfjoG

— Drew Brees (@drewbrees) April 28, 2014

Matt Forte, Running Back, Chicago Bears

Courtesy: playerwives.com
Matt Forte and Danielle Daniels

Courtesy: chicagoparent.com
Matt Forte

Tom Brady, Quarterback New England Patriots, Wife Gisele Bundchen and family.

Courtesy: images.smh.com
Tom Brady and Gisele Bundchen

courtesy: lobuscogratis.com
Gisele Bundchen

Courtesy: onsugar.com
Tom Brady and Family

Courtesy: bp.blogspot.com
Gisele Bundchen

Hope you enjoyed a little Father's Day gallery with a sexy flair. -FFC

For more articles like this, visit NFLWAGS.com